Collaboration with sister projects

LOCARD
LOCARD is a project funded through the European Commission's Horizon 2020 program, that aims to automate the collection of digital evidence in any electronic format and medium. Its goal is to provide a comprehensive management approach to handle digital evidence to be presented in a court of law, alleviating many issues of current art and practice. LOCARD aims to increase trust in the handling and processing of digital evidence and the management of chain of custody by providing transparency and using immutable chain of custody stored with blockchain technology.
ROXANNE is in touch with LOCARD H2020 EU project, which shares a lot of similar requirements and challenges as targeted by ROXANNE. Specifically, ROXANNE aims to learn more about recent work published by the LOCARD project on "Large-scale analysis of grooming in modern social networks". The paper is available on Arxiv, and will be soon published on https://www.journals.elsevier.com/expert-systems-with-applications.

FORMOBILE
An end-to-end forensic investigation chain for mobile devices, aims at developing a complete forensic investigation chain, targeting mobile devices. A result of the project should be a holistic view of all areas of mobile forensics, including fundamental rights, allowing continued research on the complete investigation chain. For more information, see the
FORMOBILE
website.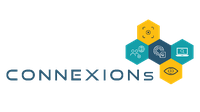 CONNEXIONs
CONNEXIONs aims to develop and demonstrate next-generation detection, prediction, prevention, and investigation services. These services will be based on multidimensional integration and correlation of heterogeneous multimodal data, and delivery of pertinent information to various stakeholders in an interactive manner tailored to their needs, through augmented and virtual reality environments. The CONNEXIONs solution encompasses the entire lifecycle of law enforcement operations including a) pre-occurrence crime prediction and prevention b) during-occurrence LEA operations c) post-occurrence investigation, and crime-scene simulation and 3D reconstruction. CONNEXIONs will meaningfully enhance operational and (near) real-time situational awareness, through automated identification, interpretation, fusion and correlation of multiple heterogeneous big data sources, as well as their delivery via immersive solutions. CONNEXIONs will be validated in field tests and demonstrations in 3 operational use cases: a) counter-terrorism security in large scale public events b) human trafficking investigations and mitigation c) crime investigation and training through 3D scene reconstruction. For more information, see the
CONNEXIONs
website.
LEA Cluster
Recognising that our projects have common stakeholders and similar objectives in supporting law enforcement against organised crime and terrorism, we have formed a cluster with these objectives:
To share knowledge in order to support law enforcement against money-laundering, cybercrime, organised crime and terrorism, for example, by webinars for the partners in the cluster.
To leverage our dissemination activities by mentioning the projects in the cluster on our websites, inviting articles from the cluster projects in our newsletter.
To ensure the coherence and complementarity of our recommendations to the EC, LEAs and other stakeholders, as far as possible.
To explore a degree of interoperability or compatibility between our technical platforms, modules and/or services.
To explore synergies, research opportunities and possible joint exploitation activities.